Barnacles Fouling Your Seawater Plumbing Systems?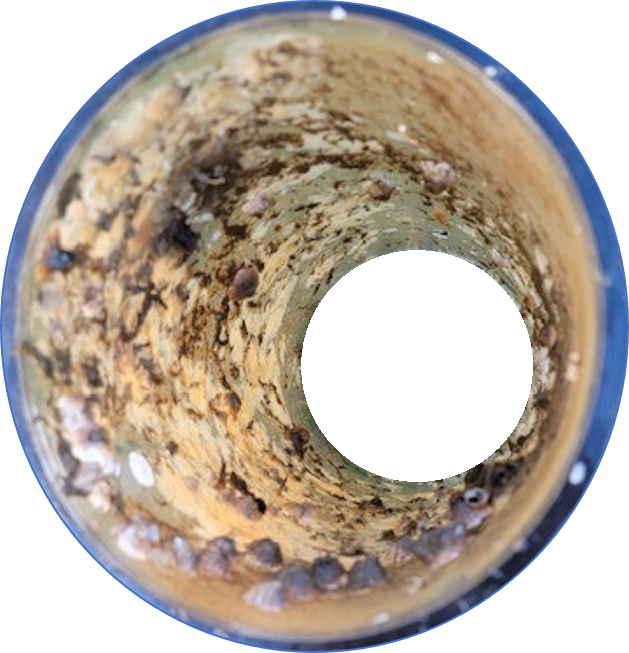 Flagship Marine is proud to offer the brand new Phase Dynamics Barnacle Adjustment Module ("BAM") designed to assist in preventing barnacle larvae from attaching to seawater plumbing systems, connection piping and inside of air conditioning condensing coils.
The unique patented design allows for simple installations within the filter system by replacing the filter cap or within the sea water lines after the through hull valve.
Introducing the NEW "BAM" Barnacle Adjustment Module
Stop Cyprid Larvae BEFORE it Settles!
Cyprid Larvae is the second stage of the larvae which is looking for a place to "settle" permanently. At this stage it only has a few days to find the point of settlement or die. Also, at this stage of growth a second and third photosensitive "eye" is grown to assist in finding a colony of mature barnacles. These larvae are the only ones with photo-receptors. 
The mature colonies emit a red wavelength that attracts them. The barnacles are the only member of the shell families that cannot move once they are "settled" and they do not have a shell formed beforehand.
BAM introduces a UV-A wavelength used to make the larvae temporarily blind and not want to "settle" in the hoses and air-conditioning system. The strainer basket cannot catch them since they are still a larva of approximate size 0.020" or smaller before they settle.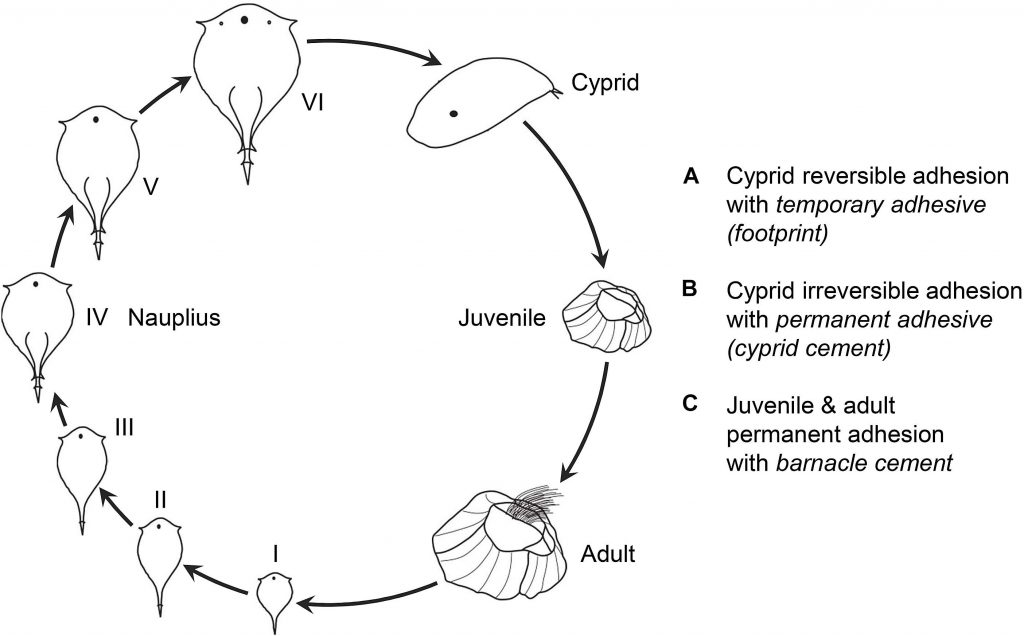 "BAM"s design is based on biological scientific data over the past 50 years. 
The basic system is UNS Alloy C95400 bronze specifically for the marine environment. Electronics are embedded within the module for simplicity and ease of installation.  The module is typically connected to the AC powered sea water pump and will be operational during the time that it is on. Alternatively, can be connected to a constant DC power source of 12 to 24 VDC.
Currently limited to maximum of a 2" strainer inlet and outlet.